Connect with the artists that paint coconuts on social media
Paradise Multimedia's Coconut Greetings
Custom artwork paintings on coconuts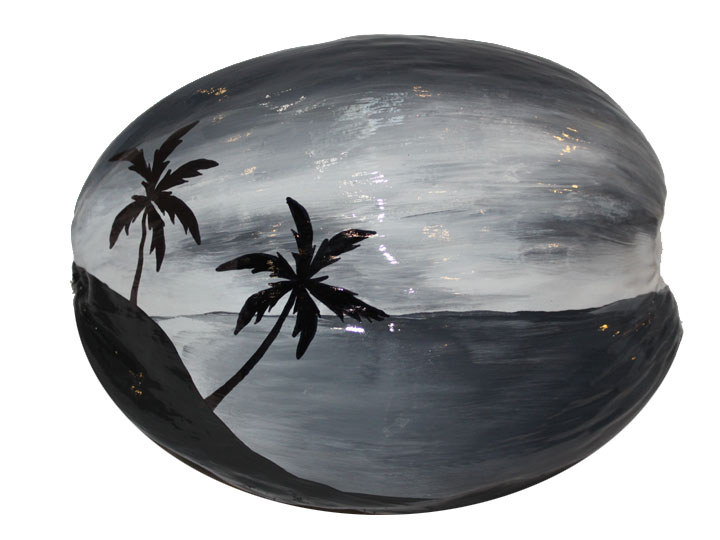 fineart26
Deluxe Design Quote Request
misc20231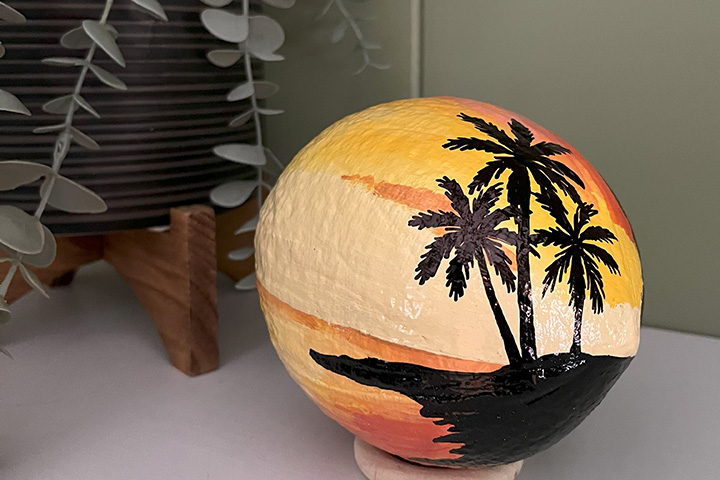 misc20231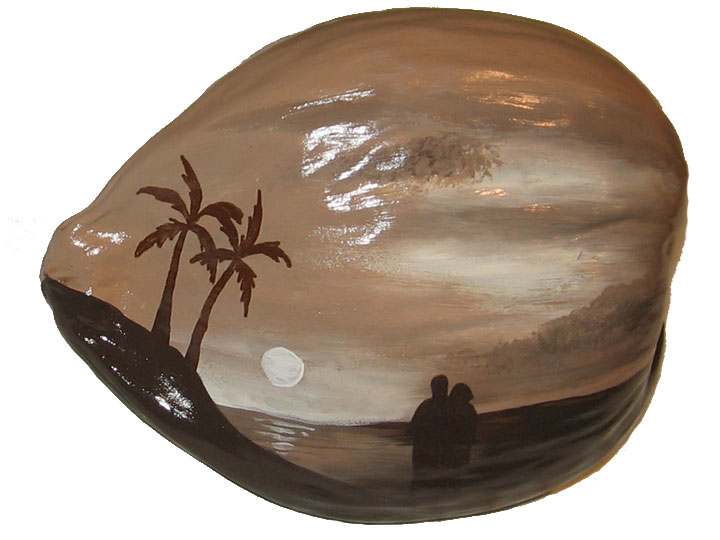 fineart12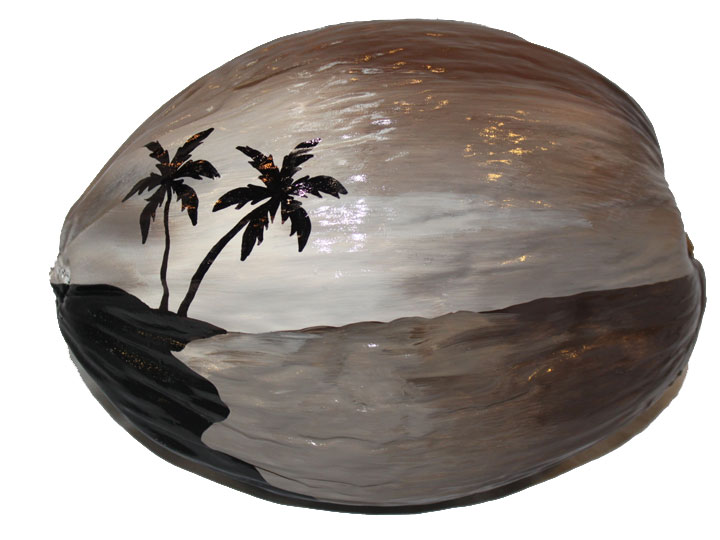 fineart27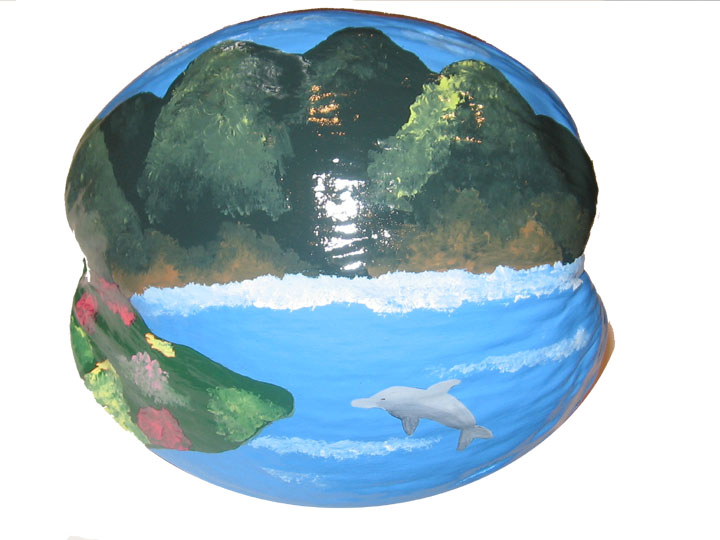 fineart5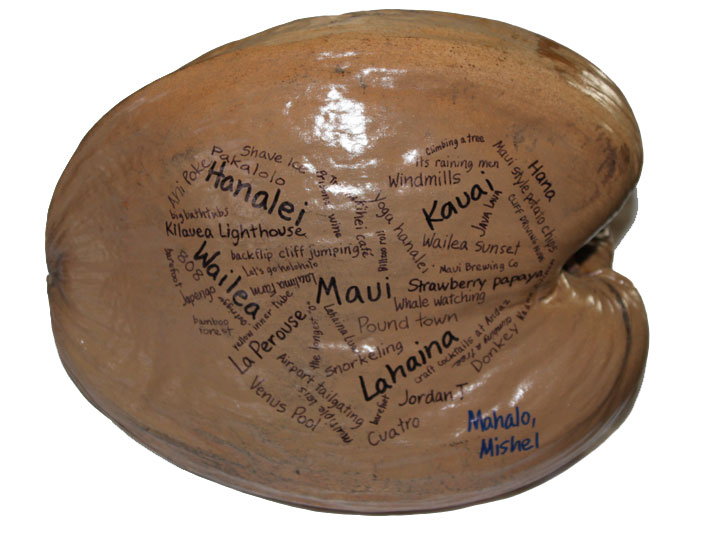 fineart38
Deluxe Design Quote Request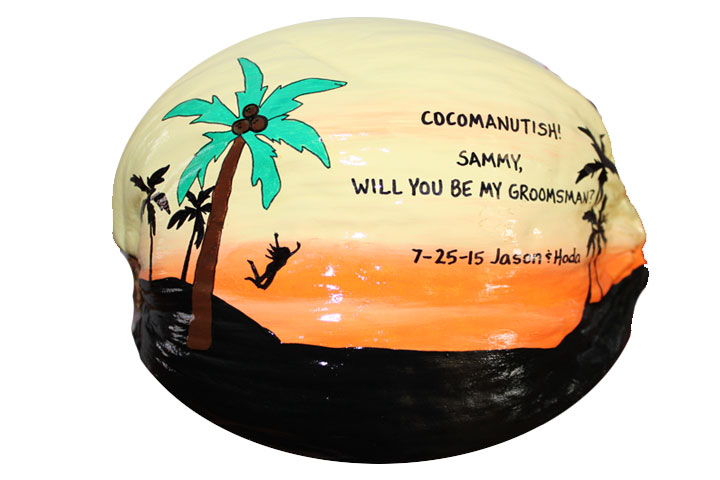 fineart30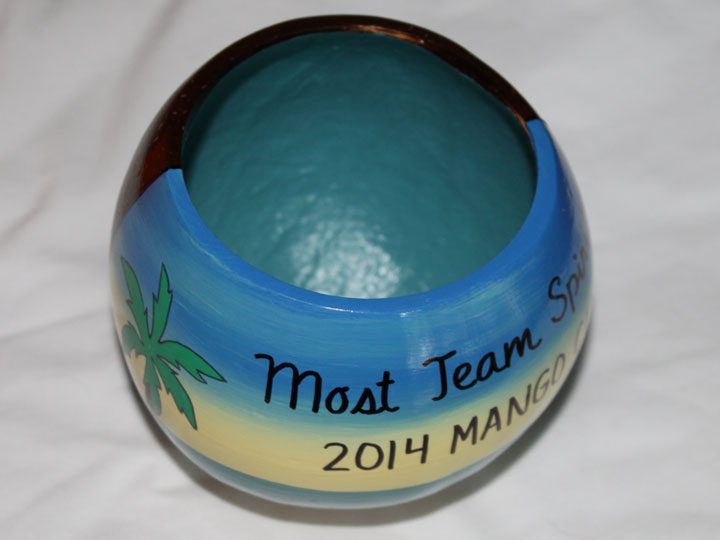 fineart34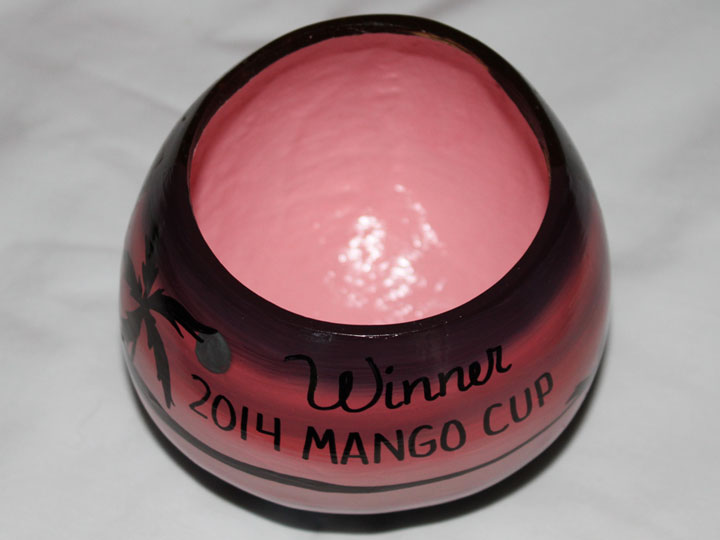 fineart33
Deluxe Design Quote Request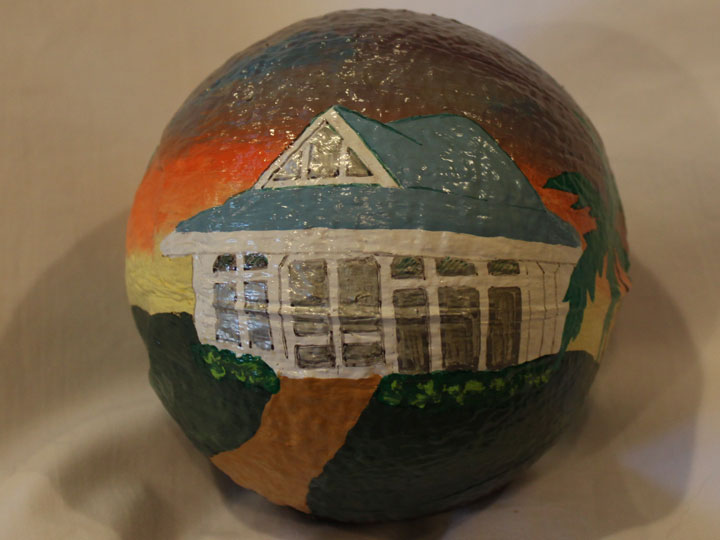 fineart33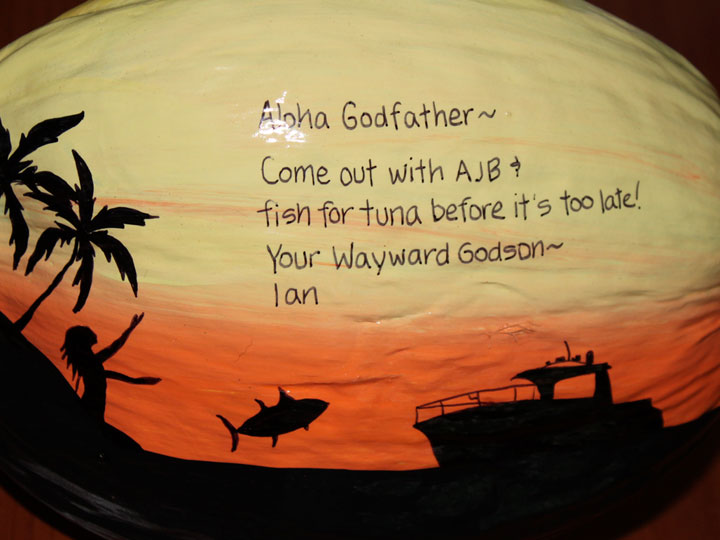 fineart33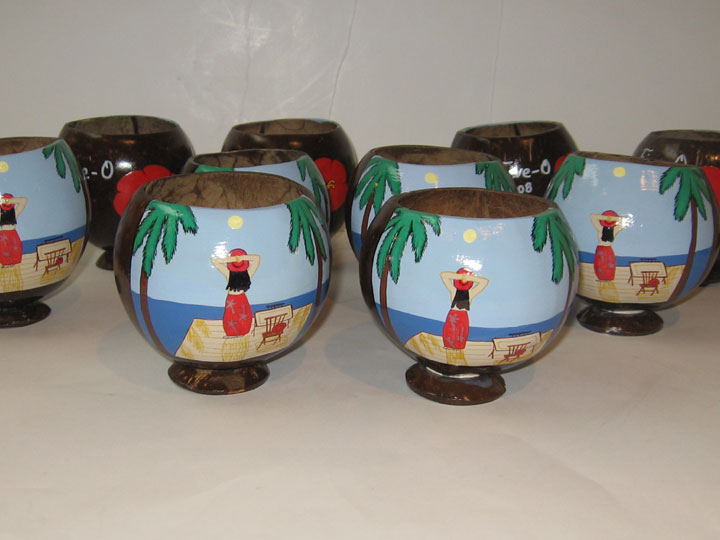 fineart2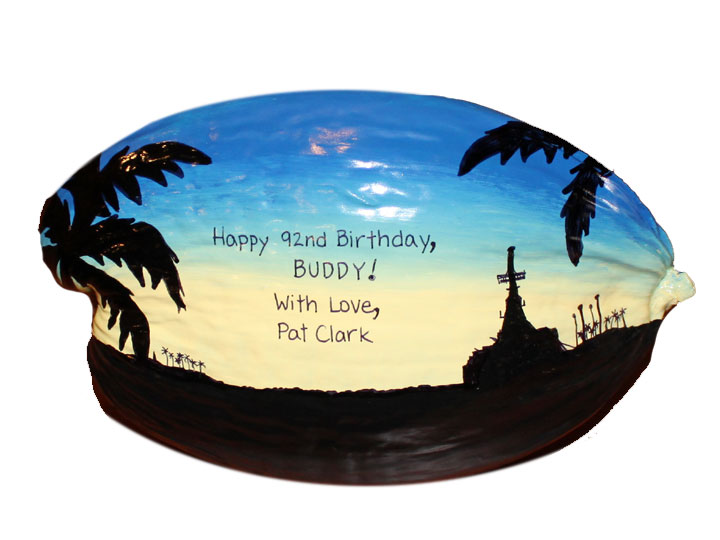 fineart21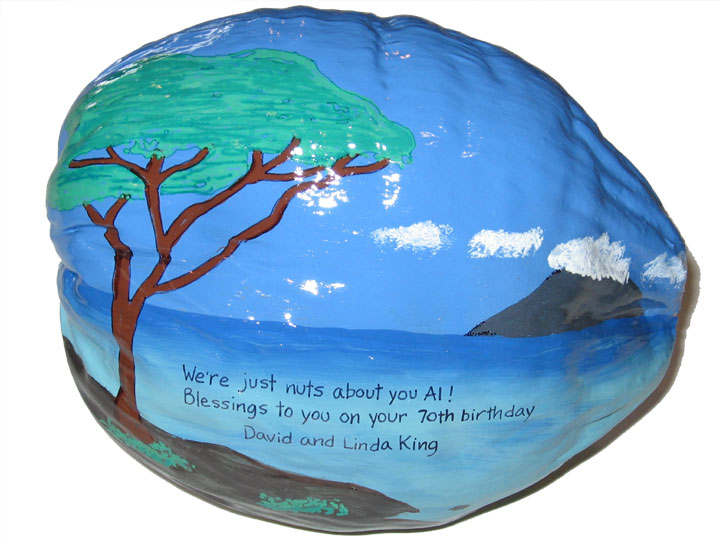 fineart7
Deluxe Design Quote Request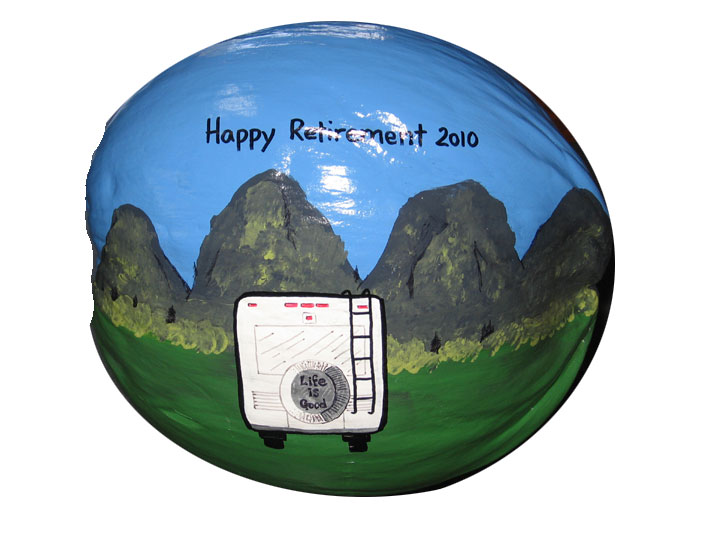 fineart8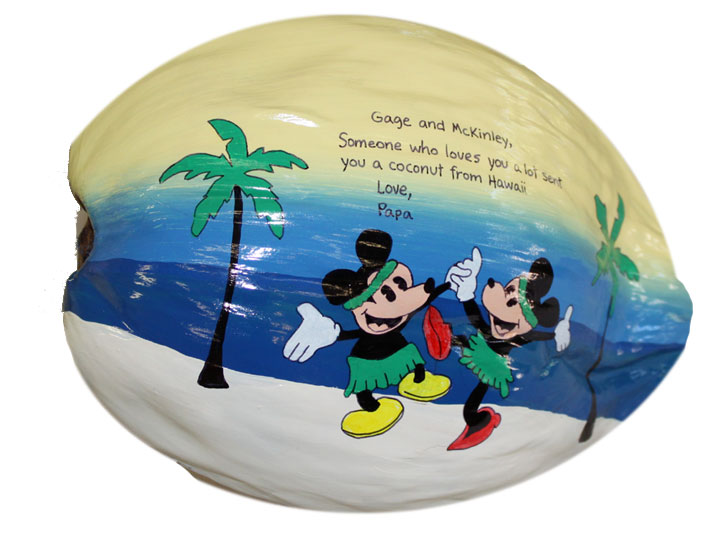 discontinued design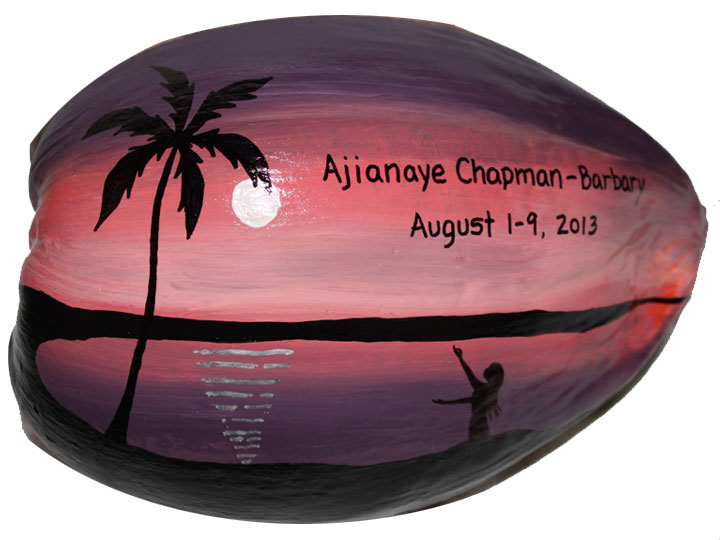 misc68
Deluxe Design Quote Request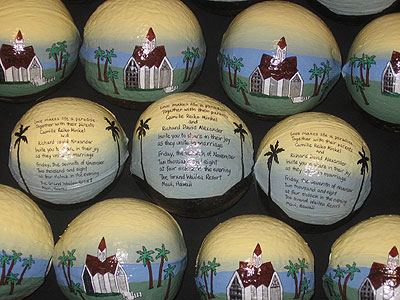 Wedding Invitations painted with the Church the couple will be married in.
[this image does not enlarge, sorry!]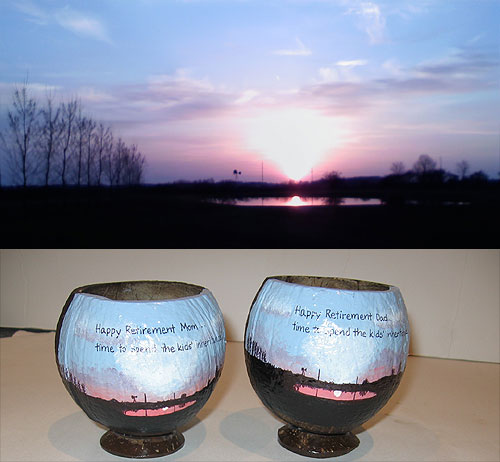 Hand Painted Retirement Coconut Cup [fineart3] The photo on top was sent to us to duplicate on a pair of coconut cups for a retirement gift for Mom and Dad.
ON SALE: TROPICAL MAILER INCLUDES SHIPPING!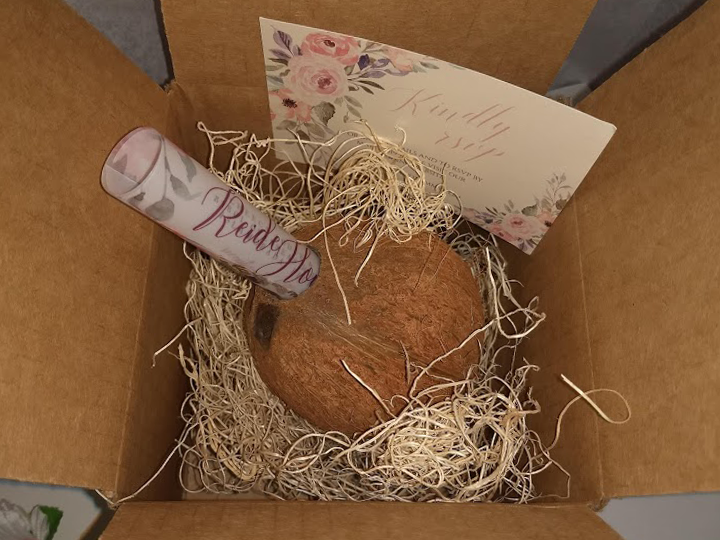 $18 Includes Shipping! Tropical Mailer with Hollow Coconut includes shipping via USPS to domestic USA addresses. Send us your invitation or sales promotion on 5x7 paper and we roll it and insert the scroll into a real hollowed out coconut. We'll add any other items you send along with excelsior [wood shreds] packing material and drop ship to your list of recipients. [Add a lei for only $9]. International shipping is additional.
Order